Which Video Surveillance Route Should You Take?
The home security industry is growing rapidly, which means there are more property protection options available to homeowners every day. The debate, however, is to whether go with professional security system installation or a DIY alarm system. Chances are, you've encountered this debate before, so we're going to take a look at the surveillance system. Video surveillance has become such a significant part of the overall alarm system because it allows you to keep an eye on your property when away and potentially identify a person who commits a burglary or other property crime.
But notice the word used there was "potentially" and here's why:
The video surveillance cameras that you have installed can have a major impact on the likelihood a criminal will be caught. Here's a good example: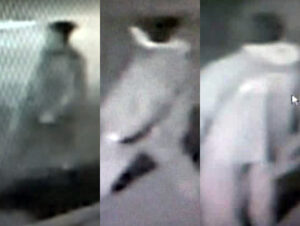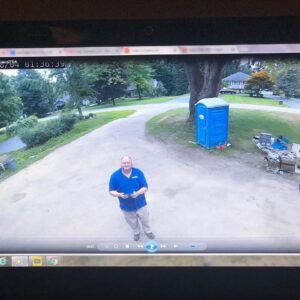 Because of the high prevalence of property crimes, more people are turning to social media to catch criminals. Video surveillance images are posted on Facebook every single day, but the criminals are very difficult to identify even if the images are taken in broad daylight.
Picture quality is one of the HUGE differences between DIY systems that are bought at Sam's Club, Walmart, or Amazon versus a professionally installed system. Professional installation puts an emphasis on picture quality so the probability of a criminal being caught raises.
The Unmonitored System vs. The Monitored System
Another issue to look at is monitoring. Yes, there are many DIY CCTV systems that allow you to record and even monitor in real-time. There are also some that allow you to connect via your smart phone. The element missing is the 24/7 monitoring. You can't look at your phone or sit in front of a television or computer screen every single minute of every single day.
When video surveillance is part of your security system package, the 24/7 monitoring service is alerted so that action can be taken on your behalf. Even if you have push notifications sent to your phone, you run the risk of being in an area with no signal, your phone battery dying, or being in a situation where you might not hear the notification.
When you have professional monitoring, you have another set of eyes on everything that matters to you.
The Lowdown on Installation
Then, of course, there's the installation. You can put a DIY camera exactly where you want it. This makes buying that type of system at the local hardware store very tempting. However, the absence of the certified technician who can evaluate the property and identify key areas could be the difference between dealing with a break-in and not dealing with one. The quality of the camera can also be the difference between identifying the burglar or not identifying them.
Right now, there are many criminals NOT being identified even when they look directly at the cameras.
And you should know: Burglars are becoming very camera savvy, easily identifying those that have been purchased locally or on the internet versus a professionally installed system. Burglars almost ALWAYS do their research prior to breaking into a structure because they want to minimize their risk. According to Architectural Digest, burglars do their homework.
Looking for Video Surveillance Options In Rochester, Syracuse, or Buffalo?
Finding yourself at this point means you are exploring your options. This means it is time to ask questions. If you're torn between a DIY system and professionally installed, compare the pros and cons of both. Call SPS Fire & Security at 585-770-0348 to learn more